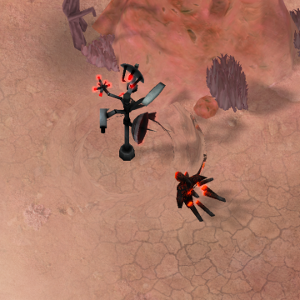 This card is attached to the Lovat.
Card Description: Recall a friendly deployable unit to the attached unit. This card has no effect on non-deployable or enemy units. Regain card when used.
Tips: Play this card on TAGS, Exotic Matter, and Stena to create moveable barricades or use this card on an Omninode to spot an oncoming enemy.
Ad blocker interference detected!
Wikia is a free-to-use site that makes money from advertising. We have a modified experience for viewers using ad blockers

Wikia is not accessible if you've made further modifications. Remove the custom ad blocker rule(s) and the page will load as expected.